With multiple global celebrities and companies dominating the Instagram space, it is increasingly difficult for other brands to stand out.
If you want to make your brand stand out, all you need is IGParrot, a simple app that lets you create eye-catching Instagram Stories in minutes and without hassle.
So, in this article, I'll introduce you to IGparrot and how it can help give your Instagram Story a boost.
Getting to Know IGparrot
Being an Instagram user who has spent years trying to make a name for her brand, I recently started researching ways I could improve my portfolio. I discovered that I could increase engagement by upgrading the quality of my Story. But how do I add the professional touch to my Story? I realized I could create more engaging Instagram Stories using Story editors.
My search for a perfect app for the job took me to the iOS app store. However, most of the initial apps I found were either too awkward to use or too expensive. Almost on the verge of giving up, I finally came across IGparrot and the rest, they say, is history.
IGparrot is a revolutionary app that enables me to create and publish stunning and engaging Instagram Stories and photo collages without hassle.
Thanks to its simple and intuitive user interface, I can easily design a Story using photos and videos taken from my device library or by live-streaming straight from my phone.
I can add text, stickers, filters, emojis, and drawings to my Stories, making it easy for me to share personal moments with friends and followers.
The app runs on iOS, and both free and premium plans are available. The subscription fees are extremely affordable and I've been enjoying value for my money in multiple folds.
IGparrot: My Experience
Navigating IGparrot
The first time I opened IGparrot, I immediately knew it was the app I was looking for to give my brand the boost it needed! The amazingly simple user interface ensured I didn't have any trouble navigating my way through and getting started. On the landing page, I had several options to choose from.
The app was sleek and easy to use and I didn't experience any of the issues I had with the previous apps (apps not responding, hanging, or even closing in the middle of creating a Story). With this amazing first impression, I concluded I wasn't just going to be a one-time user; I would keep enjoying this app for as long as possible!
On the homepage, the templates have been classified into different sections to taste. Apart from the 'Today's Selection for You', I also enjoy browsing through other sections such as:
Animated Templates: some of the most aesthetically pleasing templates on IGparrot can be found in this section. I personally enjoy using the templates here.
Highlight Covers: under this section, there are hundreds of cover templates on different topics. Whether on Family, Friendship, or Relationships, I have access to amazing templates for every occasion!
Trending Templates: towards the end of the year, almost every post online has a Christmas background or some sort of Christmas touch. With IGparrot's trending section, I can easily join the train and create posts on any trending topic, be it on Politics, Business, New Year, Halloween, or Christmas.
New Templates: one major area where IGparrot outshines its competitors is dedicating a section solely for new templates. Rather than going through the stress of searching for new templates, I just go through this section and select the newest templates for use!
Quotes Templates: apart from the picture, video, and audio templates, the app also offers some amazing customizable quotes.
Create Your Story Using IGparrot
Let me take you through how to create your Story with IGparrot. The first step to creating a successful Instagram Story is choosing a suitable template. With IGparrot you have access to more than 1000 unique templates.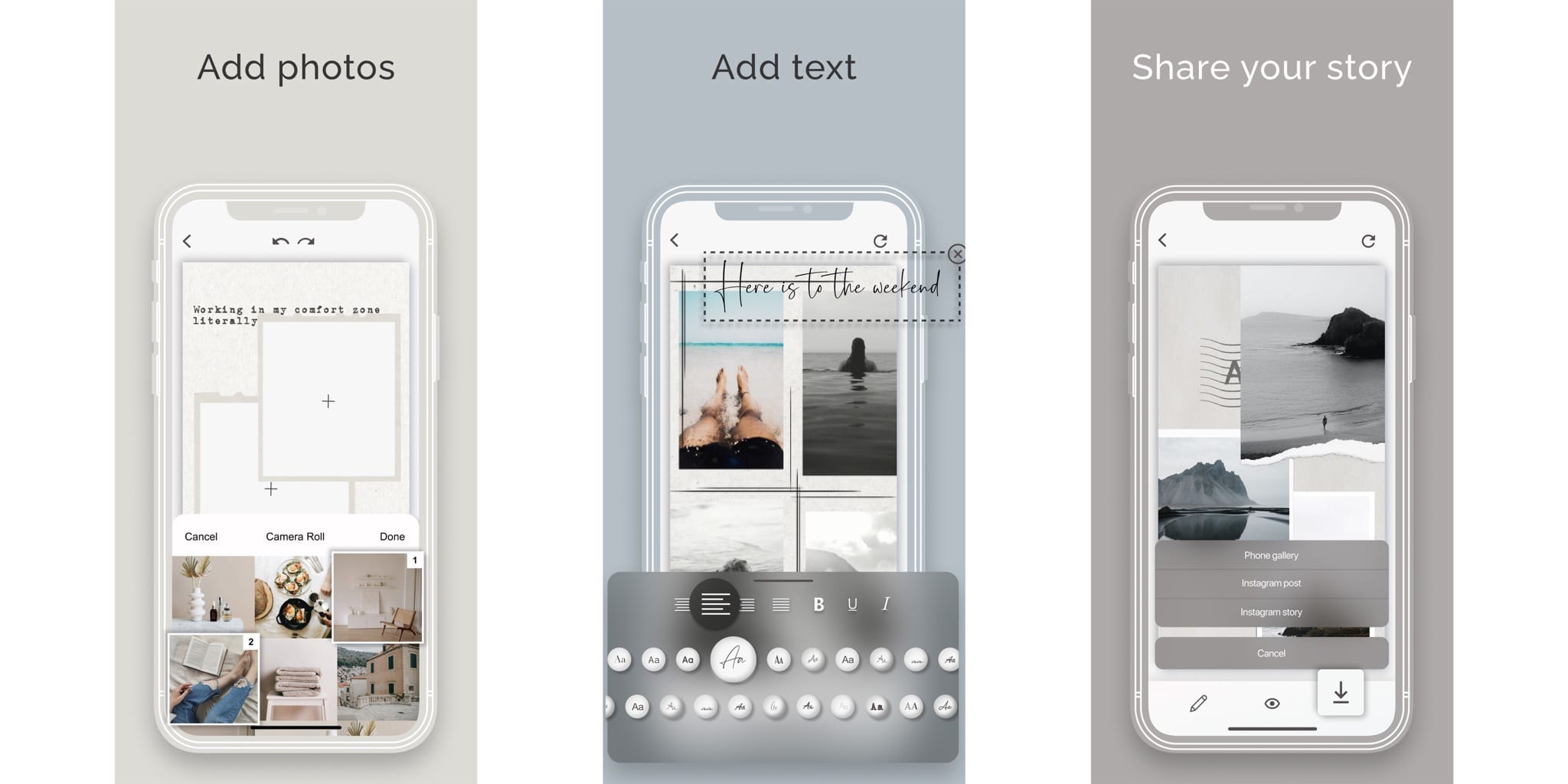 Once you have selected the template, the next thing you need to do is edit the template to taste.
Add Media: The app will prompt you add media, whether videos, songs, etc. Select the media you want to use and continue.
Texts: After you add the media, the app will then give you a preview of your Story. You may then further customize your previewed Story by adding texts of your choice.
Exporting Your Story
After you finish working on your Story, you have different options to export the file. You can send the file directly to your Instagram Story, or you may save it now to your phone gallery to be used at a later time. The saved collages may even be used on other social media platforms.
My Final Verdict
If I were to rate the app, I would give it a 5-star rating without blinking. IGparrot ticks all the boxes in terms of friendly interface, usability, affordability, simplicity, and professionalism! If you are looking to stay ahead of the social media competition on Instagram, you need a Story editor already ahead of its competitors. Just like me, you need to make IGparrot your daily companion. You can get the IGparrot app on Apple